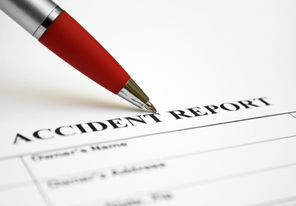 The firm handles the defense of injury claims including Automobile Accidents, Premises Liability, Labor Law/Work-Site and Dog Bites from inception through trial. For every new matter, the firm  provides the client with an early, accurate and thorough assessment of liability. The firm also utilizes its many contacts with leading experts in the fields of engineering, forensic accounting, and medicine to better assess the frequently subjective nature of damage claims. This proactive approach gives both the firm and the client the tools needed to evaluate each claim and mount an aggressive and successful defense.
Each matter gets the firm's attention and is handled by a select team of legal professionals at each and every step of the process. The firm emphasizes the importance of good communication and cooperation between client and counsel. The firm makes each client a partner in the process and provides timely, ongoing and comprehensive reporting. Above all, the firm is committed to offering its defense clients professionalism, quality and results.
The firm practices in the courts of New York City, Nassau, Suffolk, Westchester, Putnam, Rockland, Dutchess, Orange and Sullivan Counties as well as the Superior Courts throughout the state of New Jersey.